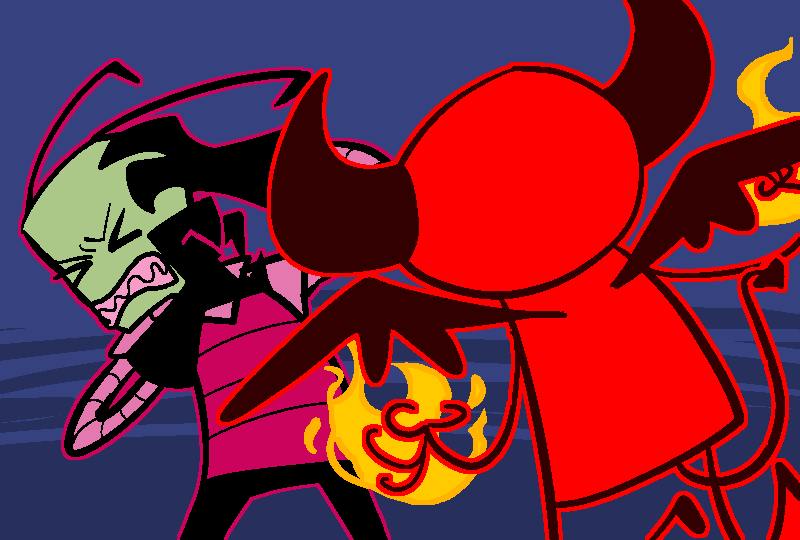 ZIM: THIS IS THE END FOR ZIM!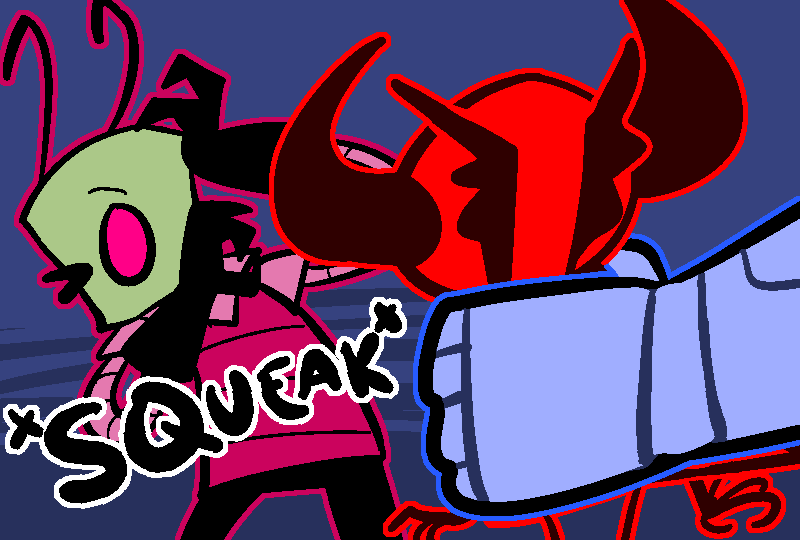 SFX: [ SQUEAKY TOY NOISE ]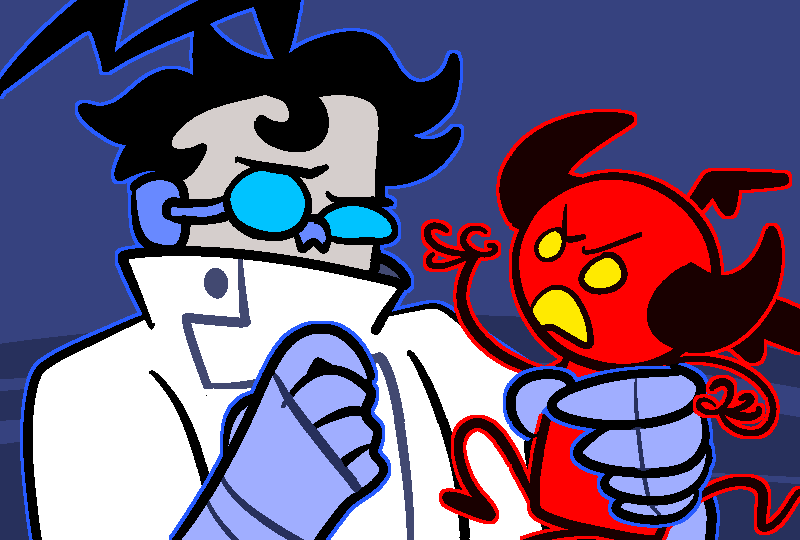 PROF. MEMBRANE: Now, what have we here?
PROF. MEMBRANE: Surely, a young man knows better than to summon extradimensional creatures into our world...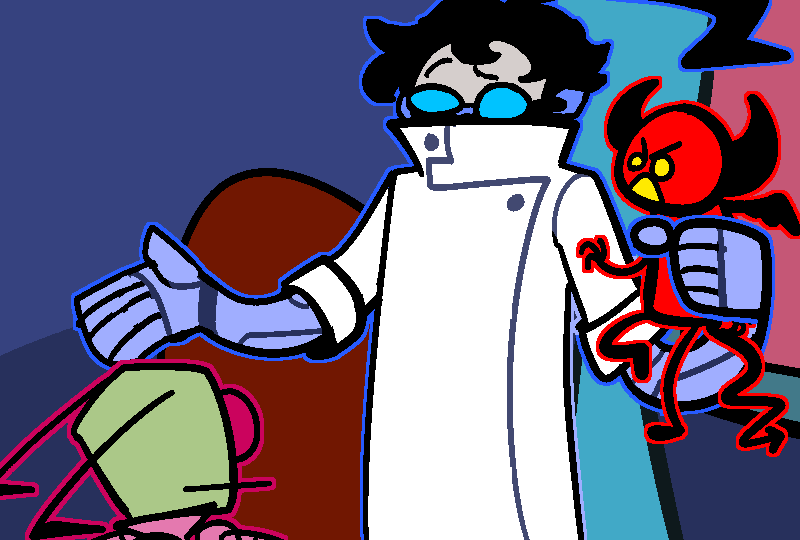 PROF. MEMBRANE: I mean, look at you! You're cursed now!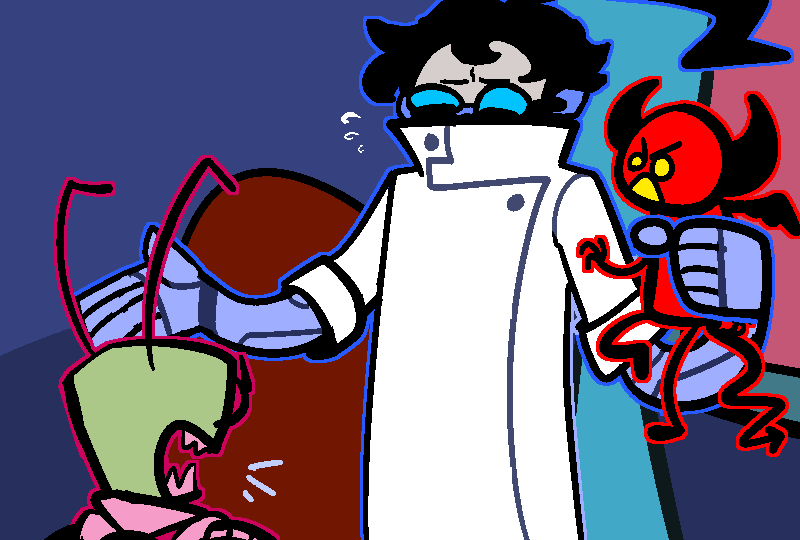 ZIM: CURSED?? I'M A PERFECTLY NORMAL HUMAN BOY! THERE'S NOTHING WRONG-
PROF. MEMBRANE: Well- erm... you are, I'm not going to debate that, but it seems to me you've been transformed into some sort of horrible bug creature.