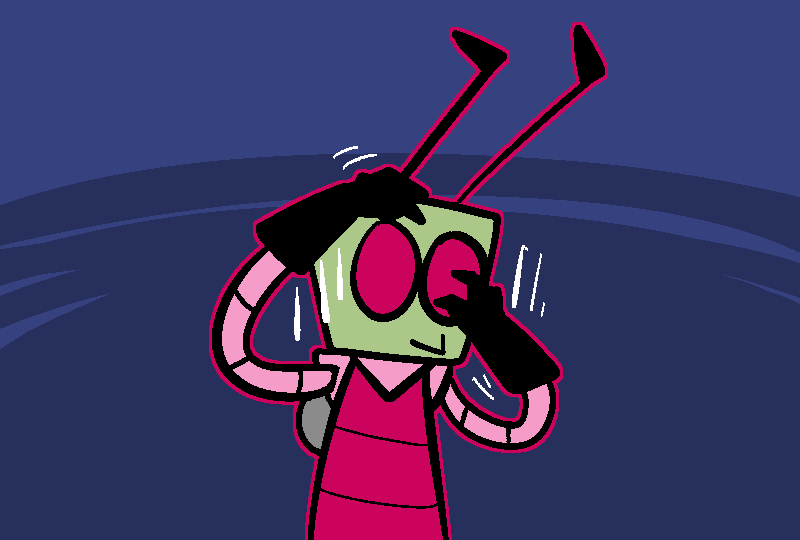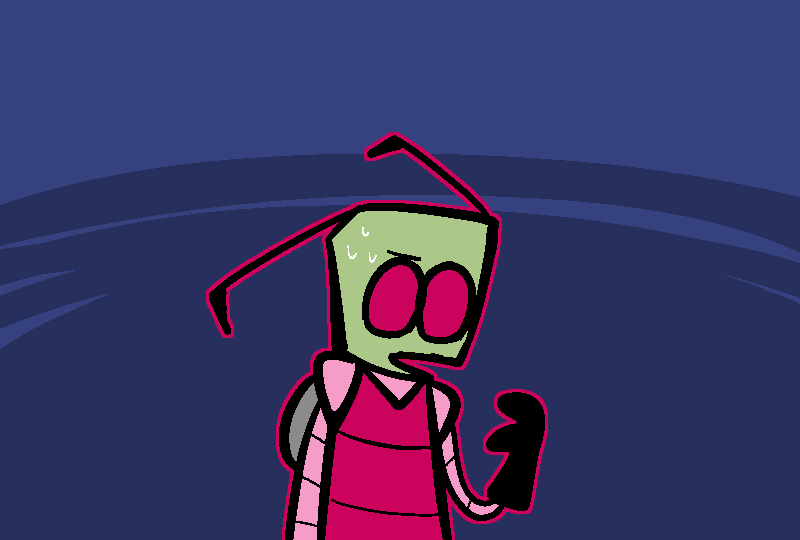 ZIM: HUH. WELL. IT SEEMS YOU ARE CORRECT.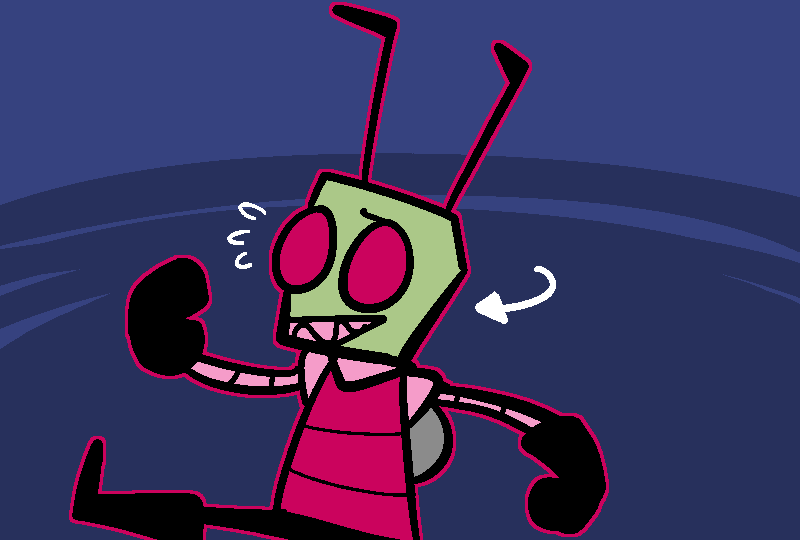 ZIM: I GUESS THIS MEANS I MUST LEAVE EARTH HUMAN SOCIETY FOREVER NOW AND NEVER BE HEARD FROM AGAIN.
ZIM: GOODBYE MEMBRANE FATHERMAN, THIS IS THE LAST TIME YOU WILL EVER SEE ZIM.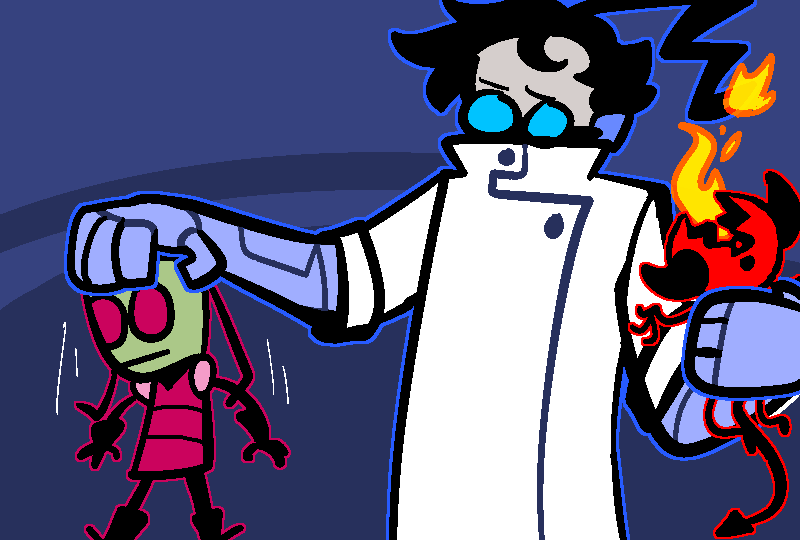 PROF. MEMBRANE: Now, now!
PROF. MEMBRANE: You don't have to abandon hope so quickly! I'm sure there's a cure for this.
PROF. MEMBRANE: Let's go down to my lab and examine you.